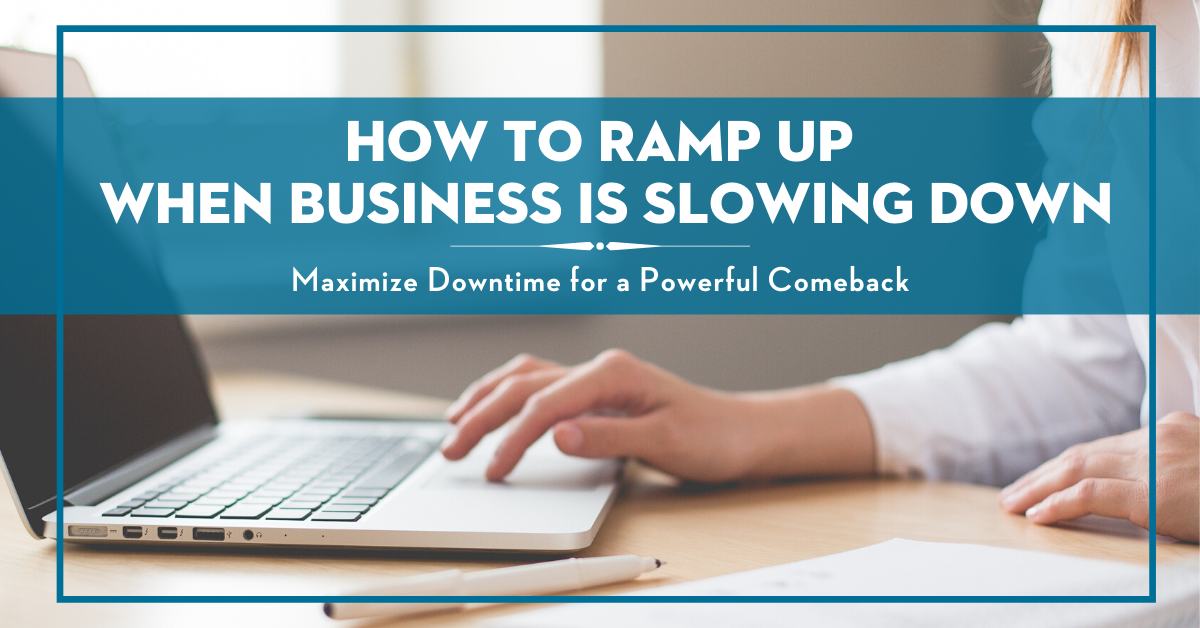 How to maximize the downtime for a powerful comeback
Whether business is slow because of a global pandemic like the coronavirus or a seasonal post-Christmas lull, watching your revenues decline can be unsettling. Rather than worrying about what the future holds and hoping business picks up again you can use the downtime to your advantage. Not only will you feel better about the situation, you'll also set your business up for greater success when things bounce back. 
 In this post, we'll look at 7 areas of your business that can make a big impact, most with only a little effort. Many of the tasks can be completed by your employees, so if you're looking for ways to keep them busy in the slow season, consider handing some of these tasks off to them.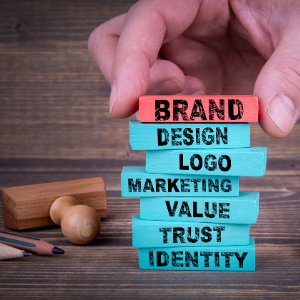 Branding and messaging are areas that often get overlooked or ignored altogether but they actually play a valuable role in customer perception and loyalty. Branding is not just a logo, but all the elements that create your business's unique profile.  
 In other words, branding shows (not tells) the world who your business is and how you want to be perceived. And unfortunately, branding is not a set-it-and-forget-it kind of thing. It evolves as your business and your customers do. 
 

Develop/Update your company brand. 

If you've never considered what your brand is

, this downtime can 

be a great opportunity

 to really consider who you are as a business and how you want to be perceived.

 

Or

 if

 have a brand but 

it's been a long time since 

you've taken a look at

 it, 

this might be a good

 time to 

consider whether

 it needs a little updating.

Update

 your 

business cards, brochures, flyers

 

Are they a good representation of your brand?

 

Are the images old and outdated?

 

Have you started

 offer

ing

 new products or services since the last printing?

 

Have your hours or location changed?




 

Take a look at all your signage.

 Not just 

the 

signs hanging on the front of your building, but any signs you have posted inside.

Are they

 old and curling? Is 

the message

 clear and concise? If it's handwritten, consider remaking it on your computer and printing it out.

 These small details can really 

effect

customers' impressions of your business.




 

Update any instructions and information sheets you give to clients/customers

 
Want to chat with a professional to help you with these tasks?
Select the appropriate button below to find just the right company.
*If you don't have a website, don't skip to #3 just yet because you DO still have a webpage on the Chamber website. It's called your Business Directory Listing. Make sure you optimize it fully.  Click on Create Your Business Directory Listing on this page. 
Here are a couple examples of our members that have taken full advantage of their Chamber Business Directory Listing.
Simply click on the image to see their pages.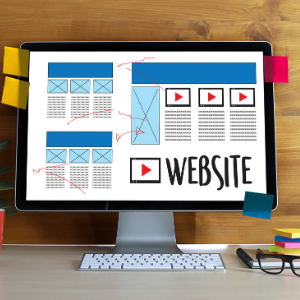 Your website, if designed correctly, can be a valuable member of your sales team. And while it may call in sick on a rare occasion, it never needs to trade shifts or go home early. However, it does need a little attention from time to time.  
 Grab a notebook and a pen and let's do a quick audit to make sure your website is doing the best job it can. 
C

heck to make sure it 

lists

 the c

orrect location, hours, 

and 

contact info

rmation.

 

Are your staff, board, and team 

pages

 up to date? Often when personnel changes, we forget to update this part of our websites. 

 

Do you need to u

pdate your images: headshots, products, facilities

?

 

Do any of your 

existing product listings

 need to be updated

?

 

If you've added any

 new products or services

, 

did you remember to

 add them to your website?

 
Want to chat with a professional to help you with these tasks?
Select the appropriate button below to find just the right company.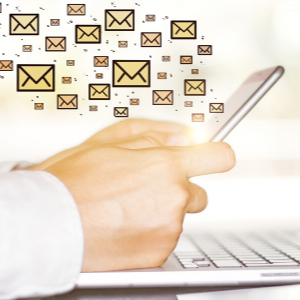 Clean out your inbox. For some of us, our inbox is the equivalent of the junk drawer at home. Stuff keeps getting dumped in there with no rhyme or reason and we just close the drawer, so we don't have to think about it. David Allen, author of Getting Things Done, has some great and easy to implement ideas for taming that inbox once and for all. Here's a quick video to show you how. 
Create a Library of Swipe Files

 

Whether it's by email, over the phone or on social media, you probably get asked the same questions over and over. A swipe file will not only help you respond thoughtfully and professionally, it will save you a lot of time in the long run. 





So, what is a swipe file? Easy. It's a document where you list your

 frequently asked questions 

and your well-crafted response. Then

 you and your staff can simply copy/paste 

when responding to 

future requests

. 





*This would be a great one for an employee to work on, especially if they're the ones that 

usually 

respond to

 those questions

.




 

Respond to any old "waiting" emails.

 We all do it. We check the email and then plan to get back to the sender at a later time but never do. If they're still relevant, now is a good time to get those off your to-do list.




 

Check for any emails with actions you still need to take

.

 Have a pen and paper nearby for this one. You may find there are several things you need to add to your

 calendar and

 to-do list. 




 
Create an email signature. 
An email signature isn't about being fancy or creative, it's about being professional and helpful. Your email signature is quite simply your digital business card. Here's a free Email Signature Generator with multiple template options.

It should include:
Your Name

 

Your Title

 

Phone number(s)

 

Business Physical Address



It could include: 
Your company logo

 

Link to your website

 

Links to your social media accounts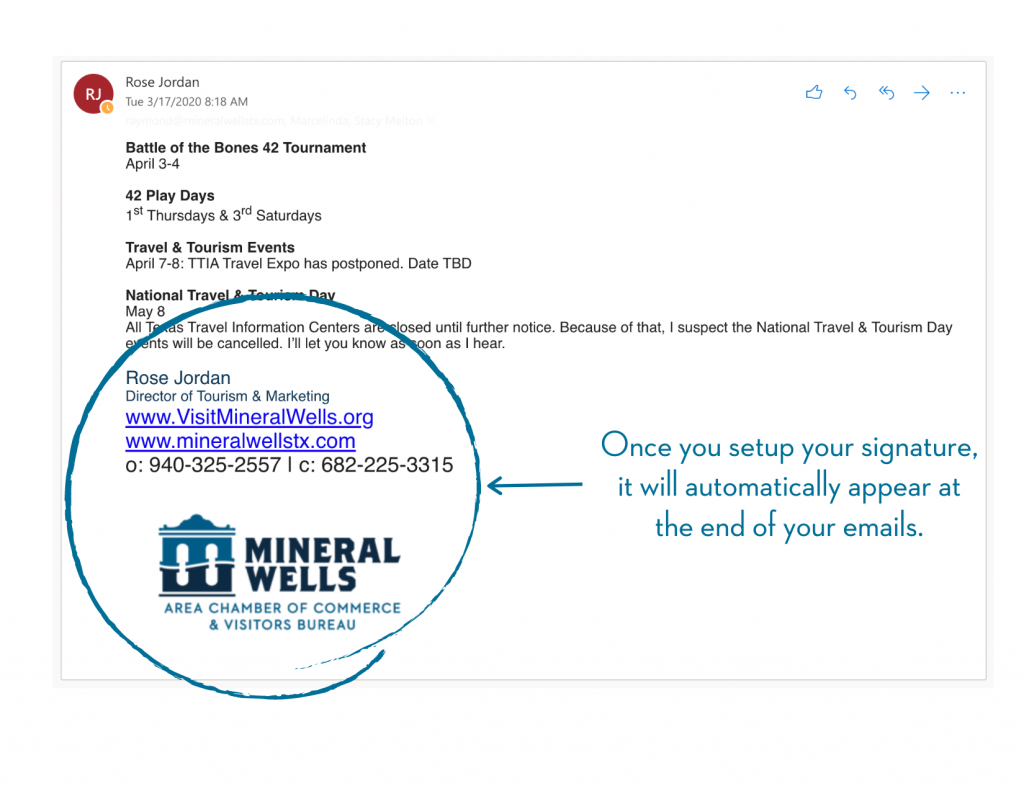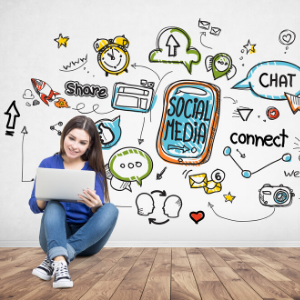 Like it or not, social media is here to stay. And it's how many people will find you and interact with you. Much like your website, it can and should serve as another valuable member of your team. Here's how you the best use out of your social media accounts.

Complete your

Facebook 

ABOUT section.

Having a complete ABOUT section is not only helpful for your customers and potential customers, but it also tells the Facebook algorithm that your business is legit. That means you'll be more likely to show up in people's Facebook feeds. Get the checklist to help you with gathering all the info and images you'll need to set-up your Facebook page.
The ABOUT section includes:

 
Map to your locations

 

Phone number

 

Hours of operation

 

Additional contact information like email and website

 

Brief About section to share who you are and what customers can expect. 

 
Business category to help you show up in searches

 

Story Section, allows you to share more about your business than the brief About section.



Update your 

Facebook 

cover photo and profile photo 

 
Cover Photo

 should be 820px by 360px with the most important elements in the center because the image may be stretched or cropped depending on the device used to view it.

Profile Photo 

should be 360px by 360px and is usually your logo.

 
All of these images can be easily created with a template on Canva.
Update your images and about sections for all your 

other 

social media accounts

: Instagram, LinkedIn, YouTube, Twitter…


Set up your Facebook 

Instant Reply.

 Instant Replies are messages that are sent automatically when someone sends you a message through Facebook Messenger. 

Here's how.
Create a batch of social media post

s

 


Creating posts for social media can be tedious and time consuming. But if you set aside some time to do just that, you can knock out a month's worth of posts in a short amount of time. And tools like Canva make this really easy.One of the great things about Canva is you don't even have to be creative. They have tons of premade graphics that you can personalize by changing the wording, fonts, colors and images to match your brand.

 

[INSERT 

graphics

 image]

Here are some ideas for posts you can create

Important info your customers need to know
Any fun 

giveaways or promotions you have coming up

Behind the scenes posts
Fun and engaging content

 like polls and memes

Stories about how and why you started your business
Community information

 
Once you've created several posts, go ahead and schedule to go out over the days and weeks to come so you won't have to think about them when things get busy again. Here's how to schedule posts on Facebook.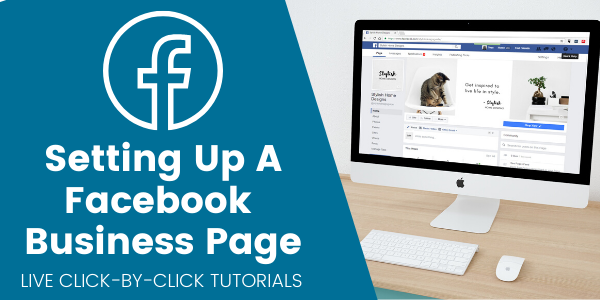 VIDEO TUTORIALS
We've made some video tutorials you might find helpful:
Video 3: Learn to Create and Schedule Facebook Posts in Batches
Other Social Media Tasks
Check and respond to comments and private messages. 

If your customer can't get the answers they need, they'll 

find another provider. 

*Consider setting aside a few minutes every day for this task.




 

Set up or update Google My Business


Don't underestimate the value of this task. 

A completed GMB profile will help you show up in Google search. It will also help you show up Google

 maps 

for

 

android users

 

who 

are looking for your type of business when they're in the area

.

Google My Business Instructions
Set up your Apple Maps Listing


This is similar to Google My Business, but 

it's

 how Apple users find you on their maps when they're in your area.

Apple Maps Instructions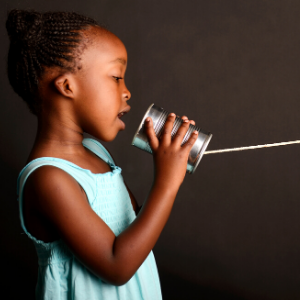 Respond

 to any 

reviews and comments 

you have 

on Facebook, Yelp, Trip Advisor, Google My Business

 

Update your outgoing voice message

 

Follow up with or c

heck on clients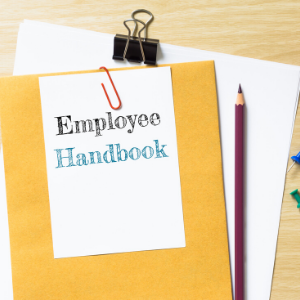 Create or update training manuals, policy manuals, operations manuals

 

Catch up on accounting tasks

 

Look for new suppliers

 

Take a fresh look at 

your 

workflow and decide if any changes need to be made. Make sure to create a training manual for 

those changes

 so everyone will be on the same page.

 

Organize

 or reorganize

 your spaces

-

 both 

work spaces

 and storage spaces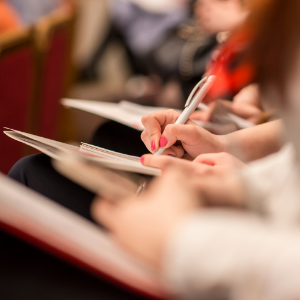 Downtime is a great time to boost your skills or business know-how.  
Enroll in a Class

 

 

Sign up for a 

webinars

 

Find a new podcast

 

Register for a 

tradeshow or conference 

 
Here are a few places to look for classes and webinars. 
Here are a few podcasts to checkout.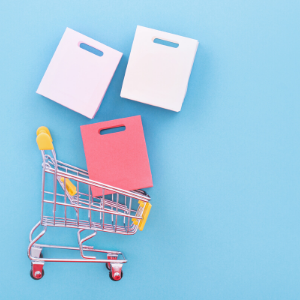 If you've been keeping count, we've already visited 7 areas of your business. The next suggestion is a bonus…with a bonus.  
 To come back with a bang, consider a special promotion that will give you a reason to show up in their inbox and social feeds and give them a reason to care. Take this one step further and think about what other small business you could collaborate with? This will help add value to your customers as well as allow both businesses to reach a larger audience. 
Here are some examples:
LATE SPRING CLEANING EVENT for businesses that offer home services.
Home Decor Store could do a Facebook Live Video showing of the latest trends and offer a sale on a select group of items.
Flooring Store could offer a demo on different types of flooring and offer to throw in a toolkit or related item when a customer buys $X of flooring.
Window Cleaning Service could offer a sale on services.
DATE NIGHT OUT
Restaurant offers a special on a meal for 2
Movie Theater offers a special movie package that is different from their regular combos
Bed and Breakfast offers a room special that includes wine and chocolates
WEDDINGS DELAYED EVENT
This could be a fun weekend for the bride and her maids, a pre-wedding honeymoon weekend, or a special event to let the bride-to-be do all those fun planning activities she's been waiting to do.
In each collaboration, all participating businesses create a shared promotion and cross-promote each other in flyers, social media posts, and paid ads.
If you'd like to set up a collaborative promotion but need help with ideas on what to do and who to collaborate with, call or
email
us and let's get those creative juices flowing.
It is so easy to get caught up in the day to day operations of your business. Using the down time effectively can make a tremendous difference on your business success.  Tending to the simple tasks above will not only improve your effectiveness with current customers, but may also help you reach new ones. Plan for the downtimes and schedule some time every year to work through this list to help keep your business strong and viable.