Mineral Wells offers a variety of educational options for anyone interested in re-locating to the area.  It boasts a TEA Recognized Public School District, as well as other excellent private and home schooling options from which to choose.  Mineral Wells is conveniently located within driving distance to the main campus of Weatherford College.  Tarleton State University, in Stephenville, is a four-year college that is part of the Texas A&M University System, and just a 45-minute drive from Mineral Wells.  Visit the Mineral Wells Chamber of Commerce business directory to find daycare/preschool options that may fit your individual needs.
Mineral Wells Independent School District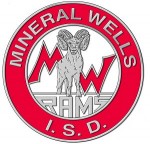 The Mineral Wells Independent School District is committed to excellence. Academic achievement is the top priority for MWISD's 3,575 plus students. The district consists of three elementary schools, one junior high, one high school (3A) and a well-established alternative education center.  MWISD schools are equipped with up-to-date computer labs and utilize technology-assisted instruction. All schools have fully automated libraries with Internet access. Click here to learn more about the Mineral Wells High School's Career and Technical education programs.
Networking with Universities...
The school district reaches beyond its boundaries by working in conjunction with Tarleton State University and Weatherford College in various programs to bring excellence to MWISD.
Visit https://www.mwisd.net/
Community Christian School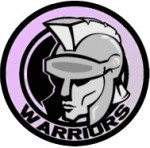 Community Christian School began in 1982. CCS is accredited by the International Christian Accrediting Association (ICAA), which is approved by the Texas Private School Accrediting Commission (TEPSAC). CCS offers faith-based curriculum, athletics and fine arts for grades K-12, led by Administrator Doug Jefferson. CCS offers dual-credit courses through Weatherford College, producing the college's first dual high school credit graduate. CCS is a 501(c)3 non-profit organization governed by a Board of Directors. Well of Life Church, led by Pastor Kirk Horton, supports Community Christian School as do other individual donors.
Visit http://www.ccsmw.org/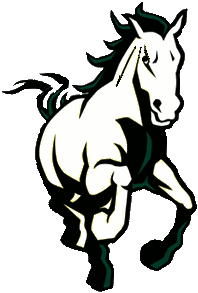 Located in the county seat, Palo Pinto ISD offers a pre-K through sixth grade elementary school. In 2022, Palo Pinto ISD earned "A" ratings from the Texas Education Agency in all categories in all academic categories and received two "Distinction" designations for performance excellence. According to U.S. News and World Report, Palo Pinto Elementary School in 2022 ranked among the top 30% of Texas elementary schools.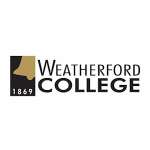 Weatherford College's 140-year tradition of academic excellence, diversity of programs, and personalized approach to education and professional training provide enriching opportunities for all students.  One can choose from more than 35 study areas or train for a career in one of 19 professional/technical programs taught by highly qualified instructors. Approximately 10,000 students enroll at WC each year in credit and continuing education courses and enjoy collegiate sports, clubs, and activities. Weatherford College has the following campuses:
90 acres in southeast Weatherford, 18 miles east of Mineral Wells, and 30 miles west of Fort Worth near I-20
Education Center at Decatur
300-acre Agricultural Center, plus classes hosted throughout WC's service area.
Visit https://www.wc.edu/
Tarleton State University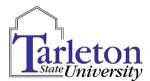 Founded in 1899 as a private, liberal arts college known then as John Tarleton College, the institution became a member of The Texas A&M University System in 1917, a four-year degree-granting institution in 1959, and gained status as a university in 1973. The third largest non-land grant agriculture university in the United States, Tarleton is a leader in teacher education. It has one of the largest and oldest public school improvement partnerships in the United States, benefiting more than 50 area school districts. Tarleton State University  is also a national leader in educating agricultural education teachers.  With its main campus located one hour from Fort Worth in Stephenville, Texas, and 45 minutes from Mineral Wells, Tarleton serves as the educational and cultural flagship of the Cross Timbers Region.