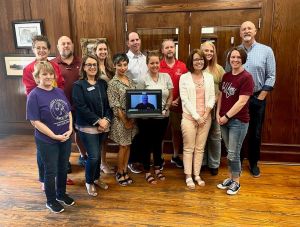 We are businesses helping businesses succeed!
The Chamber Resource Team is a group of business professionals committed to building relationships and supporting the growth of each team members' business.
Meeting Information
8:00am-10:00am
1st & 3rd Tuesday of each month
Mineral Wells Area Chamber of Commerce Community Room
During the meetings, we:
Learn valuable marketing skills
Learn about each others' businesses
Exchange solid business leads
For more information on becoming part of the Chamber Resource Team complete the form below or call 940-325-2557, or email info@mineralwellstx.com.