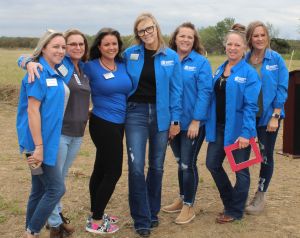 The backbone of any successful non-profit organization is its volunteers. Volunteers provide invaluable help and support in the office and at events. Volunteering is also a great opportunity to network and promote your business. The Chamber Ambassadors program is an excellent volunteering opportunity, for example.
Periodically, the Mineral Wells Area Chamber of Commerce will need volunteer assistance in the office or at a specific event or program. The Ambassadors will always have the first opportunity to provide volunteer support, but others are welcome to volunteer as well. It is a great way to become more involved and engaged with the Chamber and the community.
If you are interested in becoming a Chamber volunteer, please call us at 940-325-2557 or email info@mineralwellstx.com for more information.